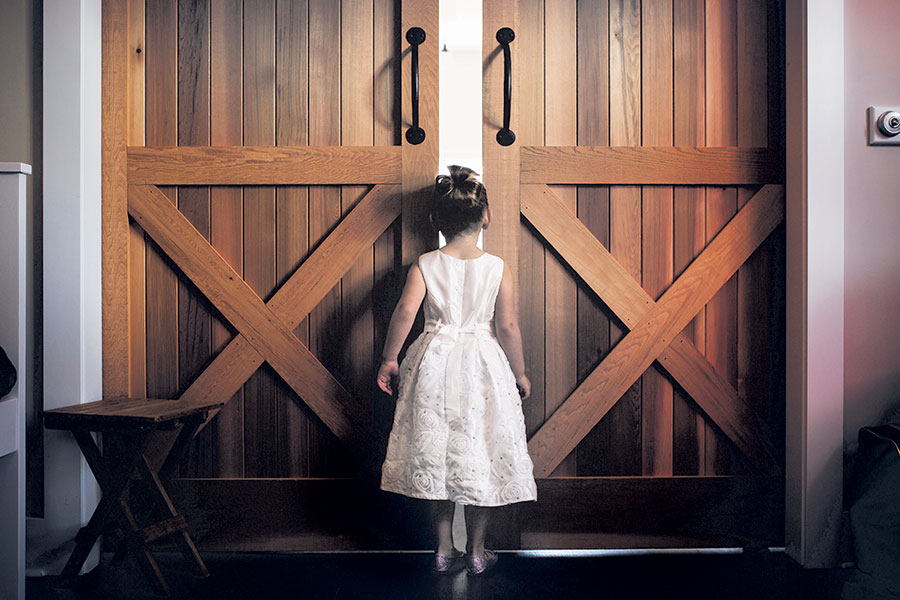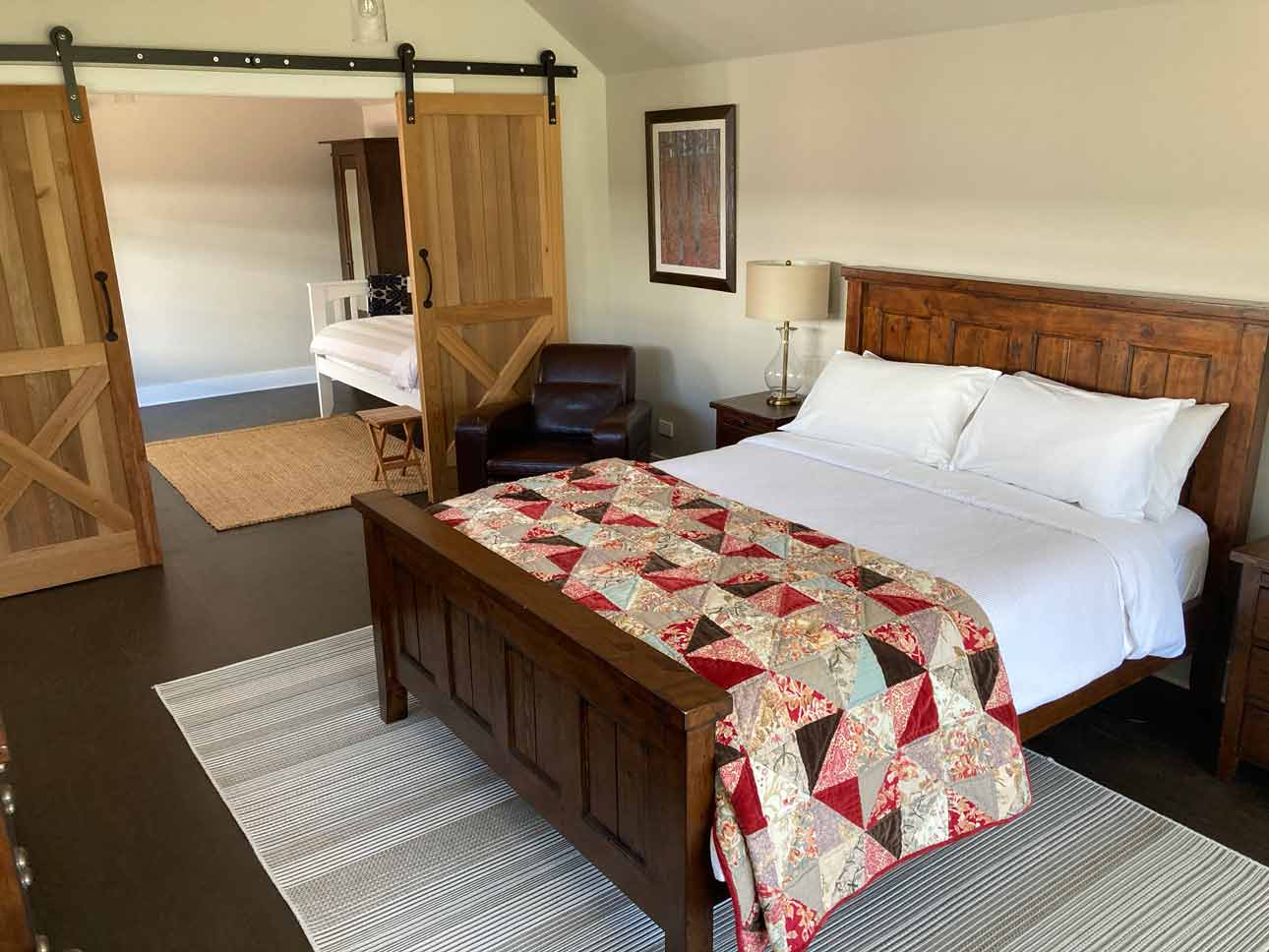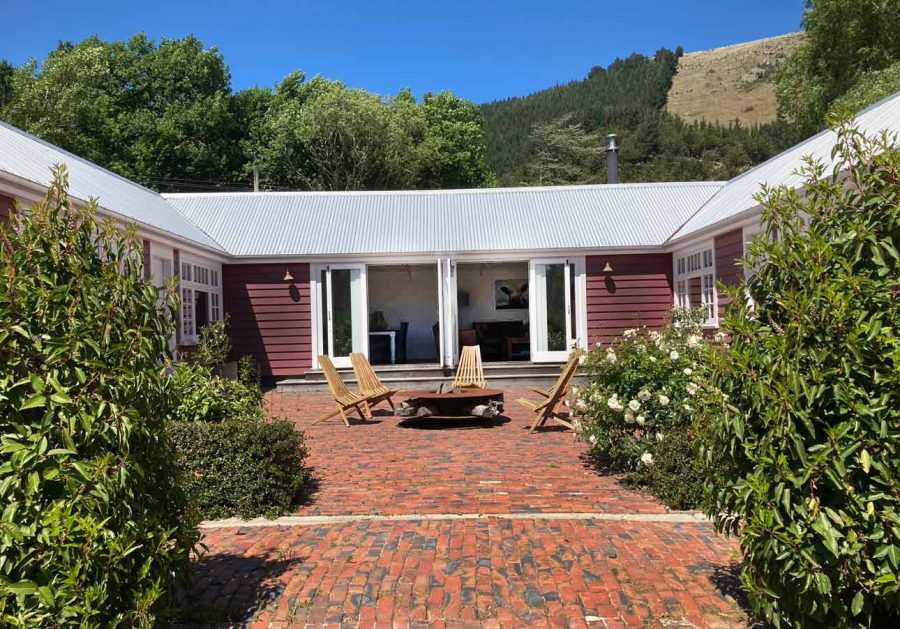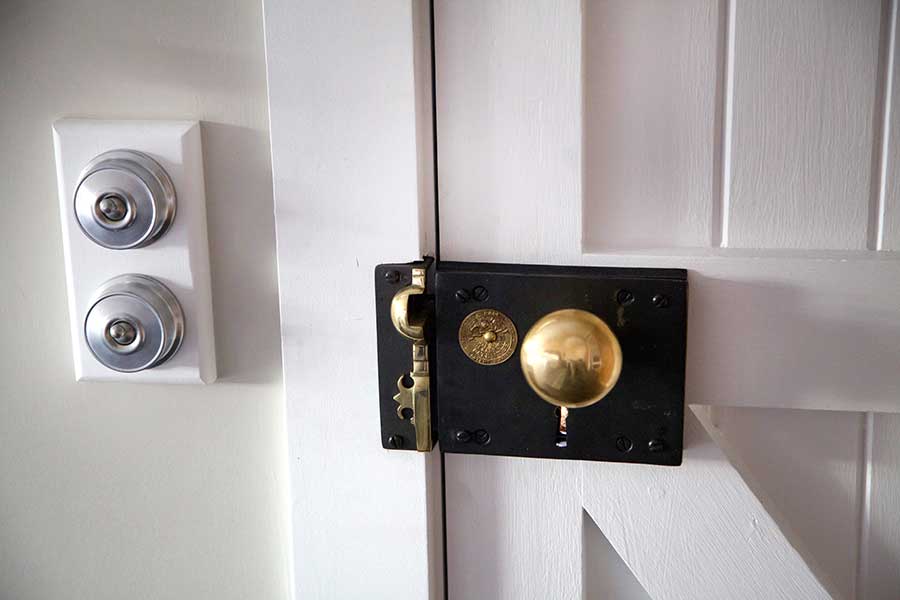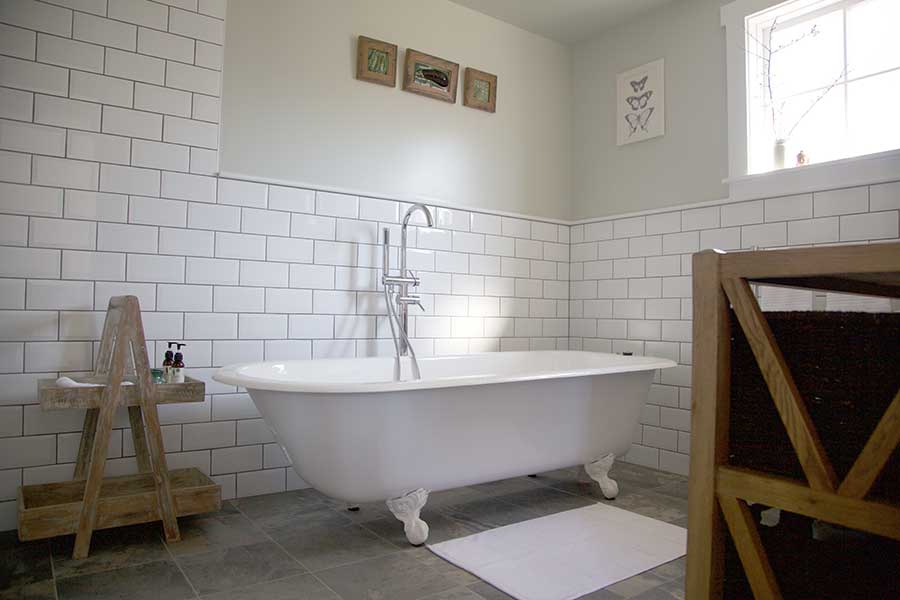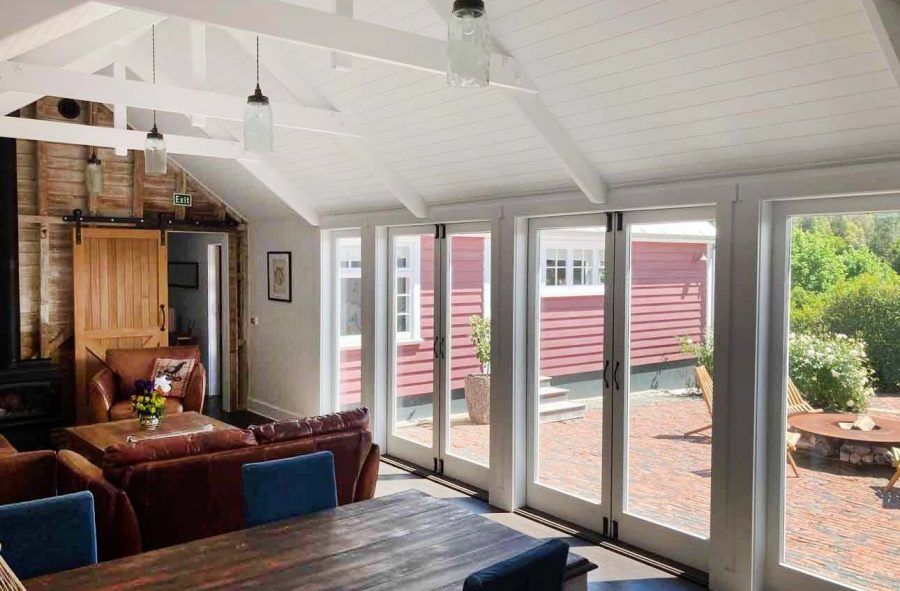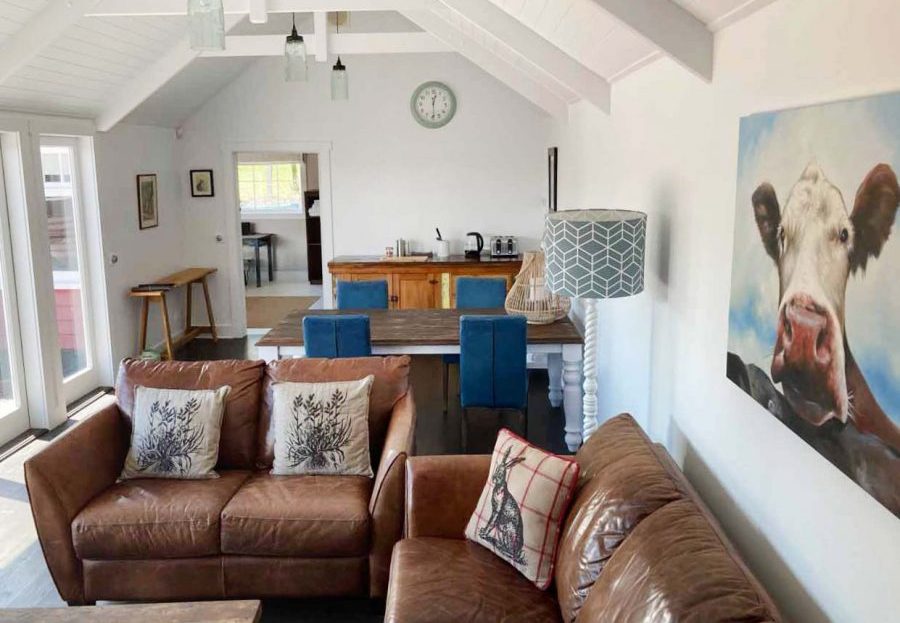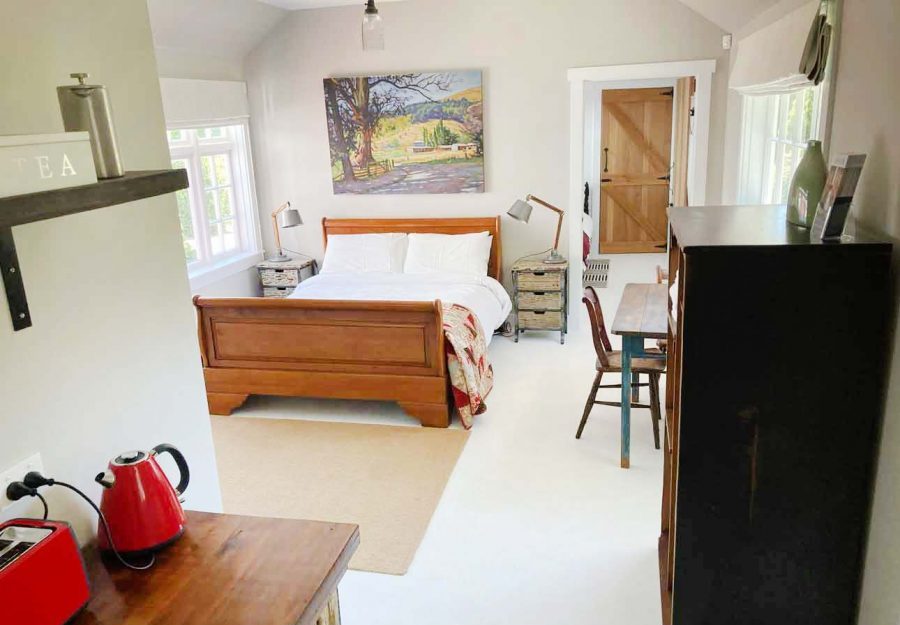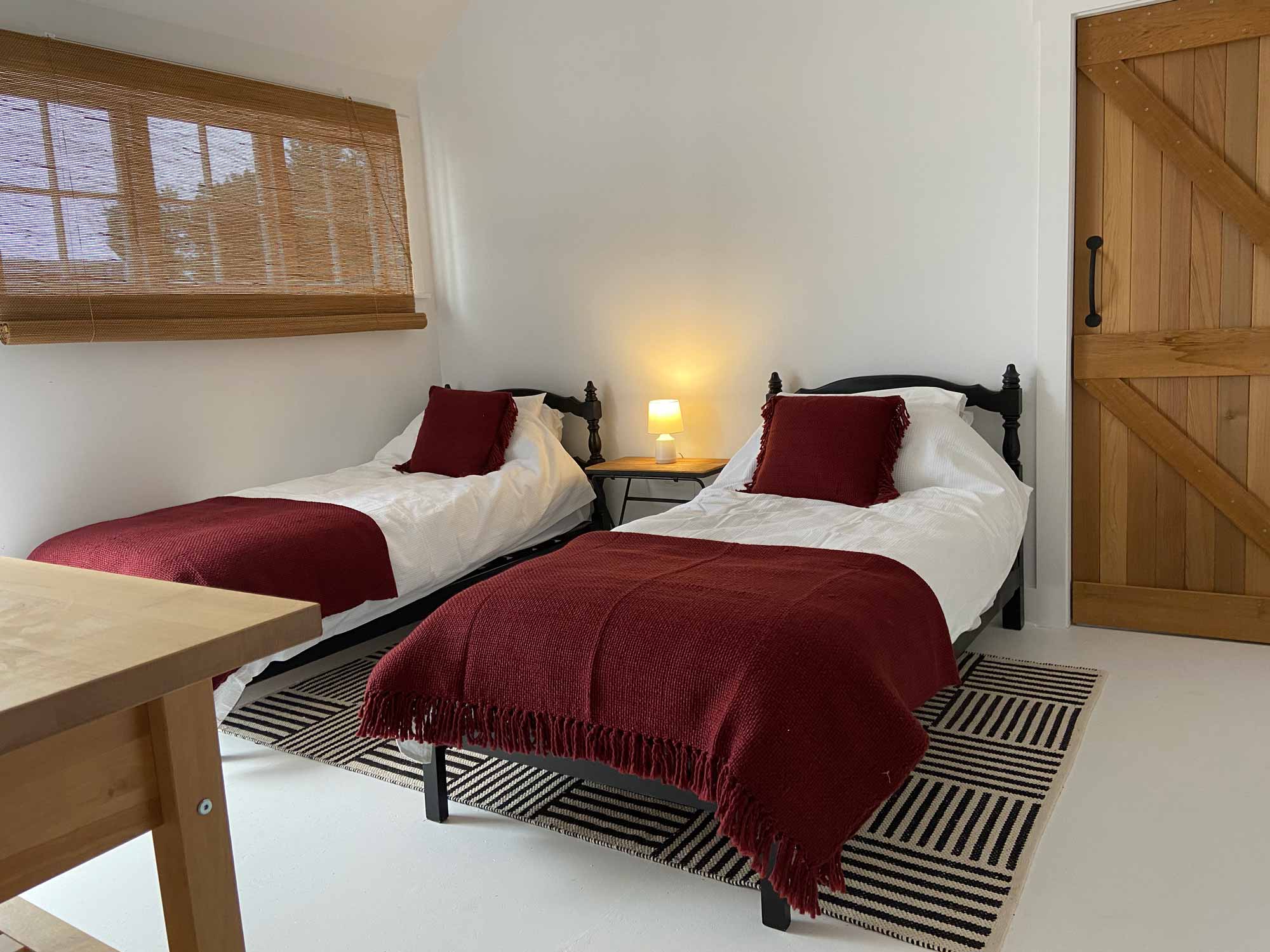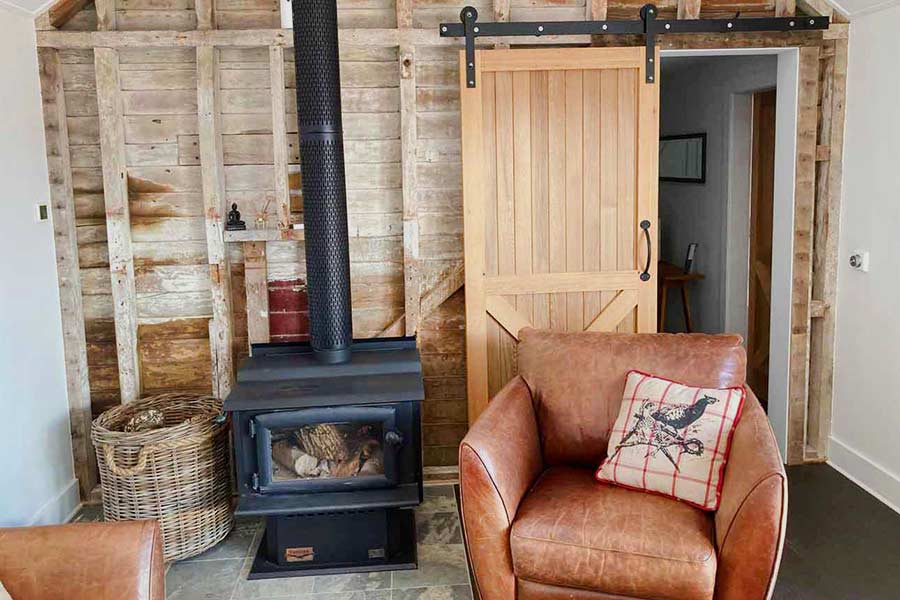 A luxurious rural B&B experience
Welcome to our 5-acre property in a secluded valley at the foot of Christchurch's Port Hills, just outside the small township of Tai Tapu and only 20 minutes from central Christchurch. We know we're lucky to live here, so we've converted a historic agricultural barn into beautiful boutique accommodation. Crisp linen, comfortable furnishings and complete privacy combine to make this a memorable escape in two separate suites, which can be combined for larger groups. The area has a lot to offer visitors too, with great cafes and restaurants on the doorstep, plus beautiful walks and cycle trails.
Show location
If you're interested in medium/long-term accommodation, please contact us directly to discuss.
A unique venue for your wedding preparations
With several wedding venues on our doorstep, including our neighbours at the luxurious Otahuna Lodge, as well as Cossar's Wineshed, The Vineyard at Rossendale, Tai Tapu Church, and Pemberton in Prebbleton, Redbarns is the perfect place for the couple and/or their guests to celebrate the occasion.
We know that every wedding is as unique as the couple themselves, so contact us to find out how we can accommodate your group and make your special day even more perfect.
*Ask about our special wedding packages for 2021/22 to save $$$!
Enquire now
Pricing for 2021-2022
West Wing
15% discount for 2+ nights!
For 2 people + optional single bed (total: 75 sq m)
First night: NZ$325.00
Subsequent nights: +NZ$225.00/night
Optional single bed in adjoining room: +NZ$75.00/night
Optional daytime room reset: +NZ$80.00
East Wing
12% discount for 2+ nights!
For 2 people + optional twin room (total: 25 sq m)
First night: NZ$225.00
Subsequent nights: +NZ$175.00/night
Optional adjoining twin room: +$125.00/night
Optional daytime room reset: +NZ$40.00
All prices include luxury breakfast and GST.
Check-in 1pm, checkout 10am (earlier/later times possible – please ask).
Please contact us to find out if a package might work for your group.
For pricing over Christmas/New Year, please contact us.
Get in touch